"Slowly one stitches old cloth. Slowly one travels the path. And slowly one climbs to the top of the mountain." Crafted by female artisans throughout India, Vintage Kantha throws by the Kantha Collection not only brighten interior décor and add beauty to the home, they also enrich lives, giving the Indian women who make them a means to support their families through their own entrepreneurship. Each handmade throw is 100% original, reversible and repurposed, and is a testament to sustainable, global goodness. Since 2010 the Kantha Collection has individually showcased these one-of-a-kind throws, allowing customers to choose the throw of their choice to bring into their home. Seeded in rich tradition, Vintage Kantha throws by the Kantha Collection fuse perfectly with the rise of the conscience minded home.

Things to Know About Kantha
"Kantha" is the Sanskrit word for rags, and old cloth was believed to provide protection from harm.

According to the

Quilts of India

by Patrick J. Finn

, a Sanskrit proverb—"Slowly one stitches rags, slowly one traverses the path, and slowly one climbs to the top of the mountain"—connects the craft to the deities Chindadeo and Chindadevi, the Lord and Lady of Tatters.

Kantha is a form of embroidery, sometimes used to depict symbols of nature like the sun or the tree of life.

Although a running stitch is most familiar in today's imports, women also created patterns that told family stories—as did African and early American quilters.

Sometimes several generations of women would work on the same heirloom quilt.

Both sides of a Kantha quilt are equally decorative but not identical.

Kantha cloth is often made into tablecloths, pillow covers, scarves, and bags, as well as quilts.

Authentic Kantha throws are handmade and will vary in size, color, and pattern and will have patches and "defects", which add to the charm.




Press coverage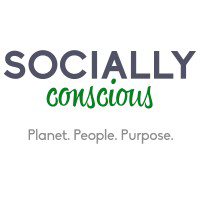 Socially Conscious Living - December 15, 2016